Best CodeIgniter Developers For Hire In Canada
The Best CodeIgniter developers for hire in Toronto, Canada. Contact Hyperlink InfoSystem to get the best CodeIgniter developers now.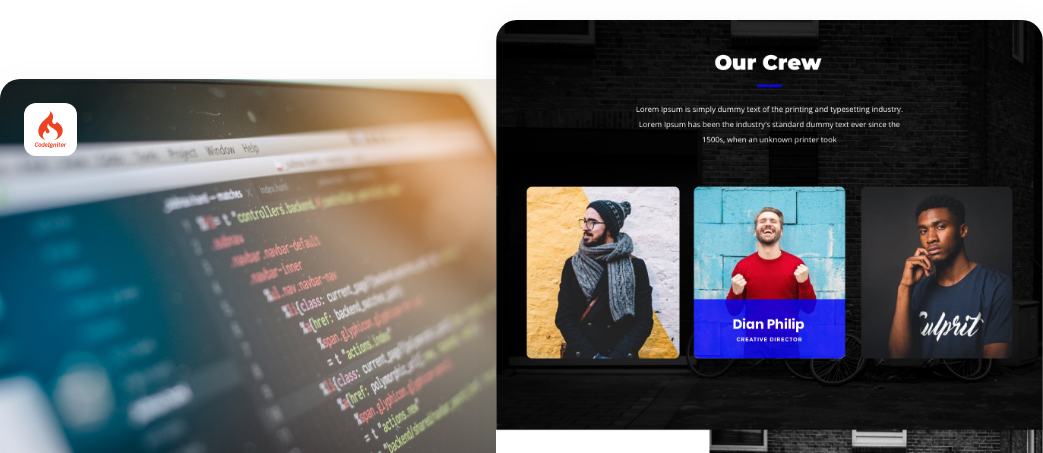 CodeIgniter is a widely used PHP framework for creating sophisticated PHP web applications with a focus on ease of maintenance and scalability, with the backing of industry best practices. Contact Hyperlink InfoSystem to hire CodeIgniter developers in Ottawa, Canada.CodeIgniter is a widely used PHP framework because it serves as a gateway to more complex frameworks; programmers choose it because of its relative ease of use.
The framework's simplicity and relatively small code base contribute to its great performance, making it a potent tool with all the bells and whistles. For programmers who wish to build lightweight PHP applications on a solid foundation without dealing with the spaghetti code issues that plague PHP projects without frameworks, this is the best option.
General Features Of CodeIgniter
The following are a few of the more intriguing aspects of this framework, particularly in light of comparisons to competing frameworks:
The main component of CodeIgniter is very lightweight, which prevents the server from being overloaded while interpreting or executing huge amounts of code. The vast majority of its provided modules and classes can be loaded selectively, just when they are truly needed.
CodeIgniter has several built-in features, including the ability to send emails, handle databases, and maintain sessions. The manual provides ample explanations of each step.
You can use a pre-existing function in CodeIgniter to customize the framework beyond the default libraries and helpers.
You can easily achieve this by developing libraries, tools, packages, etc. CodeIgniter also enables the development of REST APIs.
The most notable difference between CodeIgniter and other PHP frameworks is probably this. Even on shared hosting systems, where we just have FTP access to transmit the files to the server and where we do not have access to the server's settings, CodeIgniter is capable of working with the environment or server.
CodeIgniter can run on any server, even older ones, since it is compatible with PHP 5.
CodeIgniter is far more flexible than other frameworks. It establishes a prescribed method of operation, but its coding standards are frequently disregarded so that we can do our tasks in the manner that suits us best. Templates are only one example of an optional module. This generally helps to make the learning curve simpler at first.
Reasons To Consider CodeIgniter
There Is Zero Setup Time Involved.
Installation of frameworks is a major challenge. No additional server or PEAR packages are required to operate the framework. The files can be dropped off to their server and forgotten about.
All the Tools You Need in One Bundle.
CodeIgniter includes a number of useful libraries out of the box, such as calendar, email, zip encoding, validation, upload, sessions, and unit tests. Forms, files, arrays, strings, cookies, directories, and a plethora of other basic aids are all included. If that weren't enough, you can also leverage code that has been produced by the CodeIgniter community and released on the wiki to make your own libraries and tools.
Easy to Grasp And Modify.
Writing new libraries, modifying the behavior of existing libraries, and modifying the overall framework's behavior are all simple tasks using CodeIgniter.
The documentation is CodeIgniter's strongest strength compared to other frameworks. Compared to other frameworks, CodeIgniter has superior documentation. This is due to the fact that CI has corporate backing rather than merely community support.
A Large Community of Active Users.
Users of CodeIgniter are in the thousands, and there are countless active members of the community's official forums. The CodeIgniter website has a forum and wiki where you can get the appropriate solutions to any issues or questions you can have.
Our CodeIgniter Development Solutions
Hyperlink InfoSystem offers web application development services based on the CodeIgniter framework.
Create custom web apps using the PHP framework CodeIgniter.
CodeIgniter programs migration.
CodeIgniter integration services.
Website development with CodeIgniter.
CodeIgniter application development services.
CodeIgniter app update and maintenance.
Reasons to Choose Us
It's not enough to just set up a website; you also need to make sure that everything is functioning properly. It's something we promise to do for our clients.
Providing superior quality to customers is essential in today's cutthroat marketplace. Through top-tier web development, we assist you in achieving that status.
Every project we do uses the same tried-and-true technique. We put ourselves in our customers' shoes and plan our next moves with the highest professionalism without giving up hope of someday realizing our ambitions.
We value well executed plans that are designed to maximize success. Therefore, our professionals will spend as much time as is required on your project to ensure its success.Hire CodeIgniter developers in Ottawa, Canada by contacting Hyperlink InfoSystem.
Latest Blogs
Explore the Latest Blogs on Trends and Technology.