Hire Yii Developers in Canada
Hire best Yii developers for full time, hourly and fix cost basis from Hyperlink InfoSystem.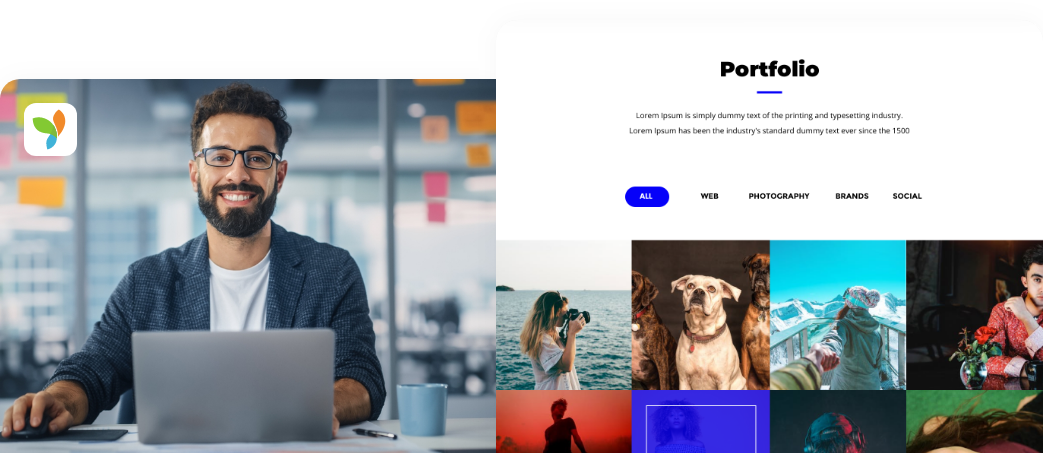 YII is a high-performance, component-based PHP framework that facilitates the rapid development of enterprise applications. It promotes code reuse on the web and shortens the time it takes to create new applications. Hire a leading YII Development agency in Canada by contacting us.
The letters in YII stand for easy, efficient, and extendable, respectively. An Object-oriented programming (OOP) framework, YII is used for building websites. Many PHP CodeIgniter users have recently made the transition to the YII framework.
Few Reasons Why YII Is Our Preferred PHP Framework.
Translations. The YII framework makes it simple to create websites that support several languages. For CodeIgniter, you'll need to devise your strategy.

Database relationships. YII allows for asynchronous loading. In other words, JOINs aren't needed every time you want to get data from a linked table. All you have to do is refer to the author's name if you have an ActiveRecord object of the blog post stored in $post. When you ask YII for anything, it will run the appropriate SQL queries to get the data.

Consistency. If you have more than one programmer working on the project, YII is the way to go. There is no need to reinvent the wheel since YII specifies how things should be done. This implies that all developers will design the code in a manner that others can readily utilize it.

Gii code generator. Model, view, controller, and form templates can be made in this way. You simply need to provide the name of the database table for the CRUD generation to provide a model complete with all the characteristics. For mandatory fields, you need just specify the data type (numeric, date, etc.), and those constraints will always be enforced during data saving and modification. CodeIgniter requires that you check for correctness after every operation. CodeIgniter is focused on user interface elements, whereas YII is more concerned with storing and retrieving data.

Controlling the handling of paperwork. "Active" fields are used in Gii-generated forms. This implies that YII will display the same form with all of the data filled in when a field is not checked.

HTML Grid is a built-in widget. Data can be shown in a table format with features like auto-sorting, paging, row coloring based on even/odd values, and more.

Support for jQuery plugins. With YII, you just need a single line of PHP code to implement a feature like a date picker or auto-complete input fields; the framework will take care of producing the necessary JavaScript, HTML, and CSS on its own.
How YII Compares To Other Frameworks
YII is a general web programming framework that can be used for all sorts of online applications. Because it is light to operate and equipped with advanced caching technologies, it is perfect for designing high-traffic applications such as portals, forums, content management systems (CMS), e-commerce systems, etc.
YII is an MVC (model-view-controller) framework, much like the majority of PHP frameworks. If you're looking for a PHP framework, go no further than YII, which excels in performance, features, and documentation. Building Web applications is a core focus of YII'sdesign. Neither a leftover from a job nor a compilation of other people's efforts, it was created in its own right. It is based on the authors' extensive experience in developing Web applications as well as their study and analysis of the most widely used Web programming frameworks and apps.
The YII Framework's Potent Characteristics
Normally, projects involve a certain quantity of monotonous tasks that no one wants to spend time with. YII provides a few tools to advise you to dedicate less time to such activities, and it aids in conserving more time for rewriting your application to fit your clients' demands.
Of them, "Gii" stands out as one of the most reliable and flexible options. It is a web-based code scaffolding tool, which permits you to immediately generate code templates for models, controllers, forms, modules, and extensions.
Acceleration for optimal performance
To avoid frustrating visitors, a website should have the speed of a sparrow rather than a snail. YII provides a wide variety of speedup resources. All cache components in YII are derived from Yii/caching/Cache, making it possible to use whatever cache system we choose while still using a consistent API. Multiple parts are possible as well.
CRUD feature and easy form validation
This fantastic function of the most popular crud system, Gii, helps developers stay away from tedious tasks like code duplication and checking for validity using jQuery.
Handling errors effectively
Using the PHP 5 exception system, YII 2.0 can successfully manage errors, warnings, notifications, and exceptions.
First and first, safety must always be prioritized. For web applications security is a vital aspect. YII allows you to develop a better-secured application with capabilities of the security application component.
Cutting-edge and extensible technology
Because it can be easily adapted to meet individual requirements, and because the framework's components can be easily extended, YII has gained a lot of popularity.
For its OOP framework, YII makes use of cutting-edge PHP capabilities such as static binding, SPL classes and interfaces, and anonymous methods.
Every working professional values their time very highly and has no desire to squander it on tedious tasks such as installation and setup. Using a composer to handle the installation process streamlines the process of setting up YII.
Our YII Framework Development Agency Is the Best Option
We employ a team of dedicated YII engineers that are well-versed in both PHP and YII programming and have worked together for many years. Employ YII programmers to create any number of useful business solutions, including web portals, bespoke e-commerce platforms, CRMs, community forums, and more.
We have skilled YII framework developers on staff that can quickly create a sophisticated application. When it comes to YII, we only provide applications that are both very effective and simple to manage. When designing a website, portal, or application tailored to your specific needs, we take into account your company's long-term growth plans and use efficient YII technologies. We are well-versed in utilizing the YII framework for development and have done so on a wide range of projects. Our experienced PHP YII programmers provide thorough testing, thorough documentation and reporting, and open lines of communication. Integrate excellent backend services into your web application when you hire YII Developers in Calgary, Canada.
Latest Blogs
Explore the Latest Blogs on Trends and Technology.