Have you ever used an on-demand mobile application? Well, let me ask you again in some simple terms, have you ordered food online, or used online taxi services like Uber to reach somewhere? If you say yes to any of those, you can say you have used an on-demand mobile app. As both of them are an example of on-demand mobile applications.
These mobile applications are one of the most used mobile apps around Canada. Whether it could be a food ordering mobile app, taxi booking mobile application or grocery mobile app; there are a few features that you will find in every trending on-demand mobile application.
You might seem to think that these features are as common as any other mobile application, right? So, what's new to mention them as the top on-demand mobile application feature? Well, the right implementation of these features can make a difference like no other. Let's explore how.
Also Read | Top 5 Reasons To Hire Metaverse Developers
On-Demand Mobile App Features
#1. Push Notification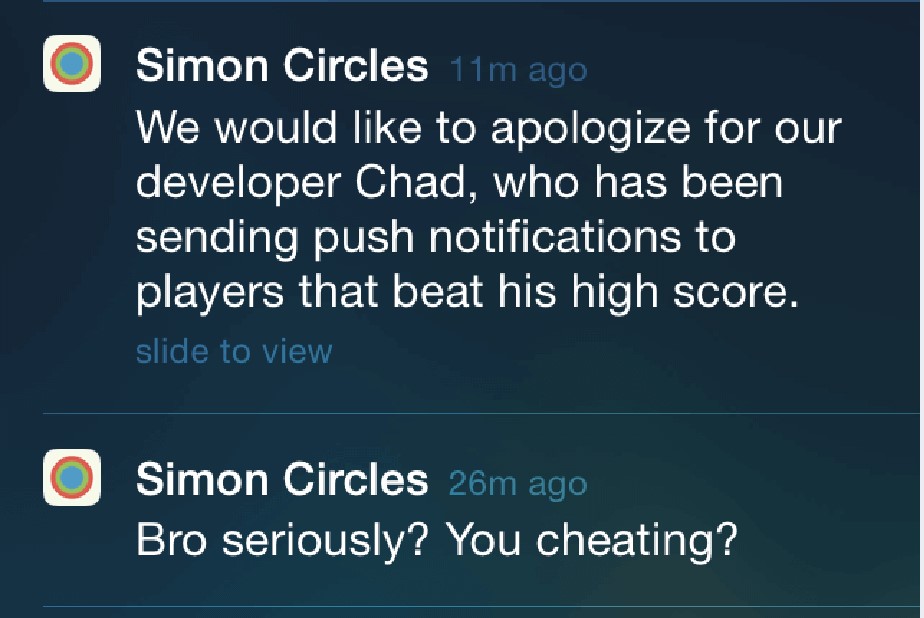 We have seen millions of push notifications from almost every existing mobile application. That's a bit annoying, right? But have you ever wondered how to make them more entertaining and not annoying; making them more useful can help you build brand awareness along with improving the ROI. The only thing that you can do is make the push notification more engaging. Rather than delivering the push notification just in the traditional way; design them as the communication. Let me give an example.
This is not the only way or the only brand to leverage push notifications. Along with the communicative content, you can make them more personalized. Mention the user name or just help them with the process in a creative way. Well, that will need a bit of a thinking process from your end. Till then let's move on to the next on-demand mobile app feature that can help you in your mobile app development.
#2. Intuitive UI/UX
The users will only stay connected to your mobile application only if they find it more appealing and communicative. Almost everyone around us hates boring people and boring mobile apps. So, UI/UX design can make a great deal of difference when it comes to on-demand mobile app development. You can hire UI/UX designers to create magic through their skills. You can list down your development project requirements, whether you need a whole lot of rainbow colors or just a particular one, but leave the rest on them right after assuring you have got the best talent you can find.
The intuitive mobile app design can be your brand identity just as the red is for Coca-Cola and the red, Yellow, Green, and blue are for Google. Whether the mobile app designers use tons of colors or make them minimal with one or two colors but make sure the app designers have the skills to blend in your project requirements and your brand identity well.
#3. Live Tracking
All the on-demand mobile applications need live tracking, whether it is a food delivery mobile app, taxi booking mobile app or even a grocery delivery mobile app that informs them about the estimated time of arrival. Various on-demand mobile apps do have this functionality integrated as one of the important features. This might seem like just an ordinary feature, but your mobile app developers can make them more accurate and appealing.
You can hire mobile app developers that can allow the users to track their orders accurately with an innovative mobile app design. The mobile app developers can show off their skills over here as well. But that depends on their skills, proficiency and your development project requirements.
#4. Multiple Payment Mode
Do you like forced choice, or would you like to browse through the choices, whether it could be food preferences or payment preferences? The more payment choices you offer the more users you will attract. Different users prefer different payment modes whether it could be a COD, online payments or through debit/credit cards and many more.
Various kinds of payment methods will give users freedom of choice. As there are various options available in the market to integrate with your mobile app, you can hire android app developers with thorough knowledge about various payment modes and can integrate them with your mobile app flawlessly. To make them your new brand identity you can come up with a newer way of payment just as Amazon did with Amazon pay later.
#5. Real-time Customer Support
The on-demand mobile app provides services in a really short time from half an hour to an hour. There is no point in offering support for their questions and queries after two business hours. They will need assistance as soon as they generate their concerns. You have to provide them with assistance in real-time; resolving their issues and offering them solutions that they can act upon quickly. You can take help from trending technologies such as Artificial Intelligence or Machine Learning. As you won't be able to carry on the entire work on your own you can Hire an app development company that can offer you help with a dedicated team of developers with proficient skills and enough years of experience to work on your project requirements and deliver astonishing solutions.
Also Read | Benefits To Hire Dedicated Mobile App Developers
#6. Search Functionality (Just An Extra!!!)
Various on-demand mobile apps tend to ignore this feature as it significantly shows no improvements in sales or brand identity. Well, if you are some of them who think that this feature is useless; you should think about Google which made the whole world dependent and replaced the word search engine with Google. Coming back to the point, offering users a chance to search for the products or services they want might not show a direct difference in the sale, but it can surely help you to pull in some. You can hire iOS app developers that can even include voice search functionality in your mobile application.
The reason we have mentioned this point as an extra as it might not be the best choice for some of the on-demand mobile applications such as the on-demand taxi booking mobile application.

Conclusion
I guess this is the end. But these are not the only on-demand mobile application features that can make your mobile application just amazing as you pictured it in your imagination. As we are pressing throughout the blog, you will need assistance from the top app development company as they will be able to identify the right fit features and the extras of the mobile application. Or else you can end up as clueless as Michael Scott.