According to Gartner, 2023 will see a near-meteoric rise in the IT field. This is despite all the recent layoffs that have swept up social media.
If we go by the statistics, IT spending will rise to up 4.6 trillion dollars by the end of 2023. In India, the IT sector will create more than 300,000 jobs in one year.
With outsourcing and automation on the rise, folks in the IT industry can rest easy and know that if they are skilled, their job is secure.
But what if you're a recruiter looking to recruit dedicated developers for your developing company? Things are going to be a tad bit complicated as automation and outsourcing will make it difficult for you to find out the best developers.
In these cases, developing companies start the process of identifying monetary output from one candidate which includes:
- Cost of hiring
- Perks to provide
- Extra expenses
- Add-ons from recruitment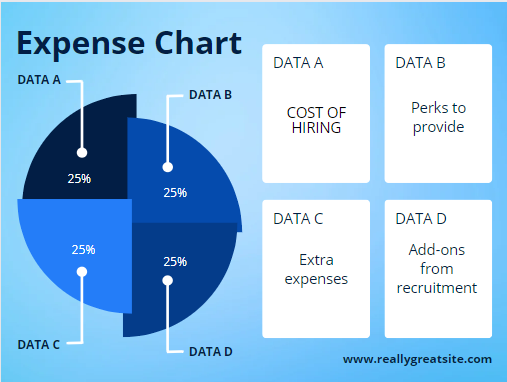 All this can create a dip in the company's profit margins. And if you have investors then they will demand their answers for low output.
Here, developing companies will start identifying certain global regions that provide qualified app/web developers at the best rate.
This is why this article will cover this topic briefly so that you can find the best app developer for all your needs. In today's global economy, geography will no longer halt your growth and expansion.
Index
- Complete cost of hiring dedicated developers.
- Cost comparison between developers in different countries: India, the US, the UK, and Canada.
- Biggest factor while hiring developers.
- Why choose us?
So, without any further ad, let us get going.
The complete Cost of Hiring Dedicated Developers
The cost of hiring developers will change from your goal to goal. Are you looking to create a basic app that acts as a minimum viable product? Are you looking to create the next Uber?
The development of an app varies from Company goals.
So, ignoring all the other things, let us just focus on app development cost as a whole.
Cost of App Development Per Project.
| | |
| --- | --- |
| Minimal app development | $15,000-$30,000 |
| Common app development | $30,000-$50,000 |
| Advanced app development | $75,000-$100,000 |
| High-end app development + Reg maintenance | $20,000-$50,000 |
App development also alters as per the stages. An app that is in the development stage can take a lot of your cut, but if you are creating a complex app, then even the testing phase and eat in your pockets.
This is the average money that your client/customers will pay you in return for creating an app as per their requirements.
Now that we have discussed how much it takes for app development, let us focus on our next topic which is…
Cost comparison between developers in different countries: India, the US, the UK, and Canada.
Where you hire app developers matter. It matters as much as understanding the expertise level of your app developers.
In today's time, it is easy to use the power of a global world to scale your business. You're no longer restricted by your geography.
Even if you are in the UK, you can hire the best developer from UAE that matches all your requirements if your local developers aren't up to your task.
In this section, we will be going over the different costs that web developers can charge as per their location.
| Country | Charges Per Project |
| --- | --- |
| India | $20,000-$50,000 |
| US/Canada | $16,000-$62,000 |
| UK | 15,000-100,000 Pounds |
The context of this graph here is that we are taking the development cost of small or medium-complexity apps. The duration can range from 3 months to 6 months.
Moving forward we will now be bifurcating the cost of hiring on an hourly basis as the pay scale is universally paid for a lot of companies.
| Country | Charges ($ Per Hour) |
| --- | --- |
| USA/Canada | 30-70 |
| UK and western European countries | 35-65 |
| Middle east | 40-70 |
| Southeast Asia and India | 10-60 |
And with that, we finish the average cost of hiring a web developer. A lot of factors can change, such as the requirement of the customer, deadline, and alteration during the different stages of the development Which is why we have given ranges because this topic can vary individually.
Let us now move to our next content, which is:
The biggest factor while hiring developers
We cannot boil down all the factors into one single answer. But we have done our best and we have got 2 factors that are extremely important for you to consider.
Experience in the field.
This is a nonnegotiable aspect. It doesn't matter whom you are hiring for the job role, you want someone who can get the job done.
Be it an individual, a team, or even a development company.
Consider checking the practical experience of your candidate along with theoretical experience to pinpoint whether or not they cut your list.
Test handling
By this, we don't mean how calm he is during his exams. Testing is a phase that almost every developer has to go through. And this is any developer's worst nightmare. There have been cases of developers quitting the team during this phase. You need to make sure that your candidate (individual/team/company) has enough mental fortitude to go through the testing phase.
This is why experience in itself leads up to test handling.

Why Choose us?
What makes Hyperlink InfoSystem more than just your average developing company? Hyperlink InfoSystem Specialized in,
- Essential components of back-end technologies to boost your growth
- Cross-platform app development to fulfill all your needs
- Multiple programming languages and adapt to any situation
- Keep UX/UI at the highest priority and keep your customers mindset at the forefront.
Would you like to know more? Feel free to join our team of experts and let's create something amazing together.
Thank you for your time.