If you browse through the internet, you will find tons of articles listing "Essential Features For Successful eCommerce Websites"; browse through them and you will get the same content in every one of them listing the same old features since 2017 or older.
You must be thinking if every one of the e-commerce websites has the same features, how can you make your e-commerce store unique from the others? You are not wrong. Well, all of the e-commerce stores out there might have the same features, but you can stand out from the competition by offering unique services and products keeping the user-centric approach.
As product and service offering is your expertise and e-commerce development is ours; you can focus on your products and services, and we will focus on how our ecommerce website development expertise can make them more appealing.
Also Read | Hire Dedicate App Developers from Hyperlink InfoSystem in Canada
Best Practices to Follow for E-commerce Website Development
Every one of you is aware of the basic functionalities such as mobile friendly, easy checkout process, multiple payment gateways and so on. We know, you are not here for that. You might have read all that millions of times; ever since you have thought to hire dedicated developers for e-commerce store development. If not, any web developers will guide you about all those features and functionalities.
We will focus on small but important features of your ecommerce store that can help you enhance your user experience. Make your e-commerce store more preferable among the users to enhance the ROI.
1) Web Navigation
As you have an entire e-commerce store, you are not there just to sell one product or service, that's for sure. Even though you might think only some of the products are the best selling and most of the users prefer some of those products, that does not mean you can leave the other products unattended.
Even with the smaller purchase rate, you should give them equal importance. Arrange all your web product navigation so that users can reach any products with minimal clicks.
We can take Amazon as an example. How many people in Canada prefer to design their dorm room? Surely not every other person, right? But the easy web navigation functionality will allow the users to buy home appliances that can make their home and even room lively. This is the magic that proficient web developers can create through their skills and experience.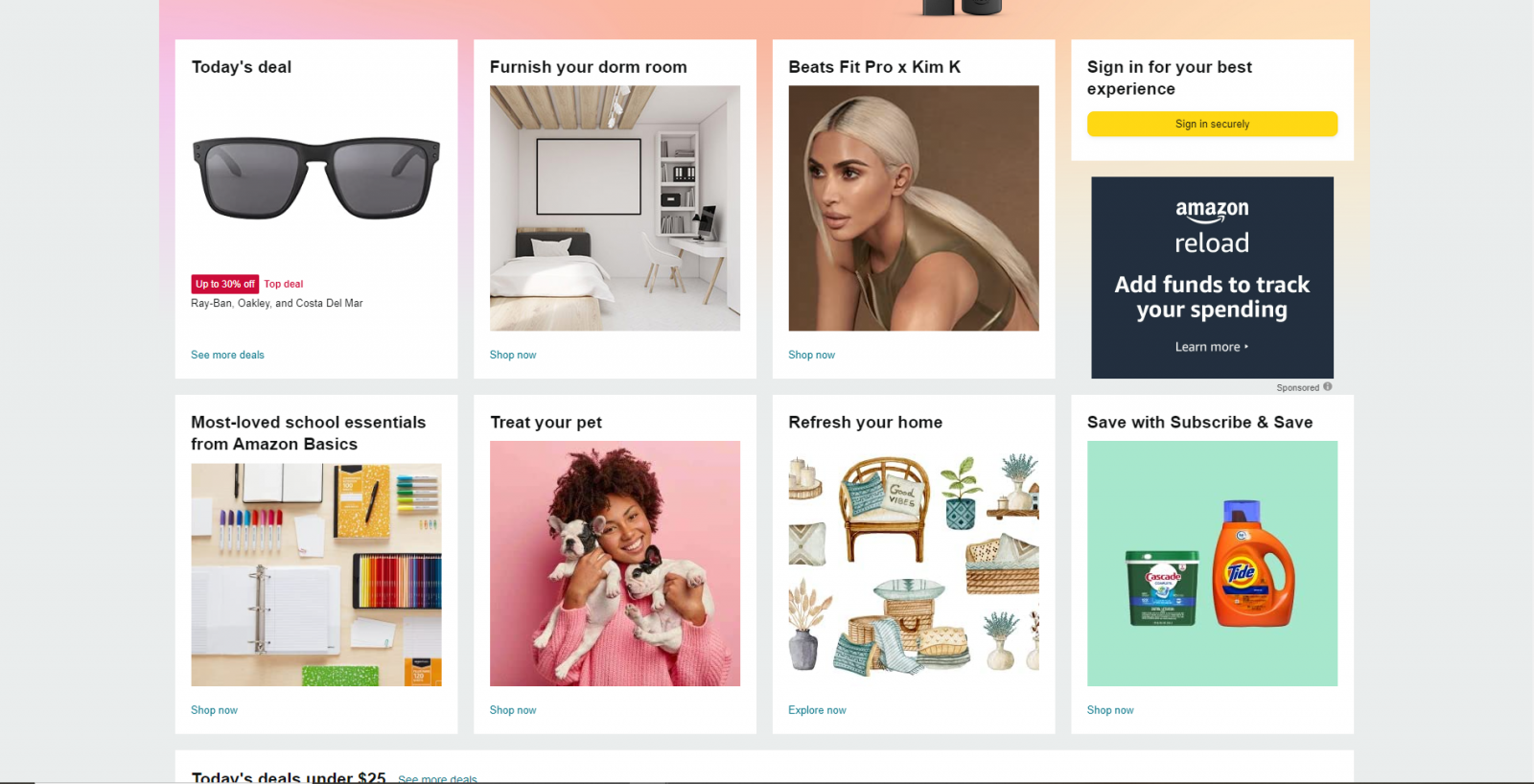 2) Search Functionality
If you are out there in a mall to buy sports shoes will you like to browse through every possible store section from baby clothes to make up or will you just like to buy shoes and leave the store? Most of us prefer the latter one.
If we have something specific defined in our mind to buy; we will rather prefer to buy that product and leave. Search functionality in the e-commerce store helps the users to perform well-intended shopping. It allows the users to skip browsing and multiple navigations and buy the product with less effort.
Also Read | How To Hire IOS App Developers In Canada?
3) Product Videos
Every e-commerce store adds product images that can lure customers to buy the products, but that is not the only option that can turn your visitors into buyers.
According to the study, 55% of the customers globally say they use online video while actually shopping in-store. It does not only offer product insight but can work as one of the impactful marketing strategies. This might not sound like an effective point, but, including videos of the product can surely bring effective results to the product sale.
4) Product FAQs
Most e-commerce stores fall under the category of B2C (Business to Customer). There is no rocket science in understanding the fact that your products or services should be based on user preferences. But as the user base can be large; there is no effective way to know the real concerns of your target audience.
Product FAQs can be the one. Along with answering basic product-related questions, you can keep the FAQs option open for all. In other words, let your users answer the questions generated by other users. Along with providing a clear idea about product usage, this feature will enhance the trust factor. It can be another effective way of marketing.
Also Read | 11 Best Cross-Platform Mobile App Development Tools For 2022
5) Push Notification
Push notifications are not just a reminder but the most amazing way of marketing when it comes to mobile app development. You can utilize this one for web development as well. Along with keeping the users well informed about their order status, you can utilize the push notification to convert the users that you might miss out through the email campaigns.
You can ask users to subscribe to your email campaign, keep them informed about the new launches, offer their order status and many more. It can help you stay connected with your target audience in an informal way as well. Sending a push notification saying, Dude!!! have you heard (mention new launch)? That sounds more appropriate than sending an email with such slang.

Also Read | How Much Does It Cost To Develop An NFT Application In Canada?
Conclusion
In the end, we won't say this is the end; these are just enough to build a perfect e-commerce website. No, this is just a start that our dedicated web developers prefer for the clients.
Bounded on the limits to convey messages using a blog post, we can not mention much but our web developers can. You can hire web developers from Hyperlink InfoSystem who won't just cover the points in the meeting but will also present all the mentioned features and functionality in your e-commerce website that you can call perfect.